Doyle Field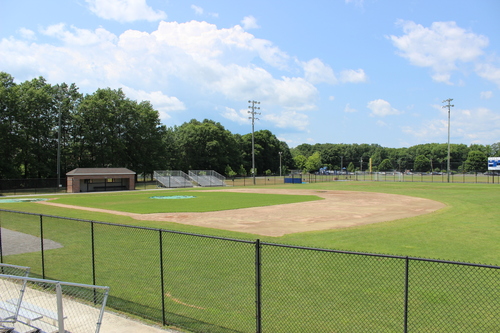 Location: 100 Priest Street, Leominster, MA 01453
Parking is located off of Priest Street between the tennis courts and the school
Doyle Field in Leominster, Massachusetts has been a huge part of the city of Leominster since its construction in 1931. Named after Bernard Doyle who had given his land to the city in order to provide a "playground dedicated to all the people in Leominster." The Doyle complex is an integral part of Leominster as a city. One of the most important events of the year in Leominster take place here, the Starburst Festival. Here is where both the man and woman of the year are recognized and where they host concerts and various high school competitions and graduations.
The park is sitting upon 125 acres of trails, fields, tracks, various buildings, and other commodities that are utilized everyday by the people of Leominster. The local DPW has had members of their staff who have been working on these fields for the past 25 years and take pride into what they are not only doing for the fields themselves, but the people who enjoy them. The baseball renovations took place in 2018 with handicap accessible bathrooms, more seating areas, improvements to the playing surfaces, and new lights. This $588,000 project also made room for improvements to the baseball field itself, which included new lighting for the field and the dugouts, a new fence for better fan viewing, the dugouts were also expanded in order to make it more comfortable for the players as well.
This complex is home to Leominster Athletics who has been utilizing this area since its opening, the Central Massachusetts Collegians (NECBL 98-99), and also the former FCBL team Wachusett Dirt Dawgs. This field is proven to be capable of hosting our Worcester Bravehearts and our fans surrounding this franchise.
Attractions that take place at Doyle Field:
Starburst Festival
Concerts
8 tennis courts
Soccer
Track
Baseball
Football
Bruins fan fest was held there on August 22, 2019
Chris Evans filmed his miniseries "Defending Jacob" at Doyle Field
Reconstructed in 2006