News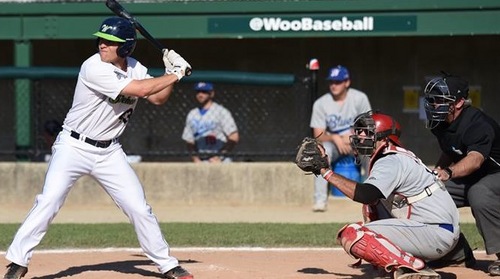 Bristol, CT — The Worcester Bravehearts find themselves in unfamiliar territory. They are in last place in the FCBL's West division with an unimpressive 11-13 record and lost their third game in a row with Saturday's disappointing 6-4 defeat against the Bristol Blues. Pitching proved to be Worcester's Achilles heel in Saturday's loss, as they allowed six runs on 12 hits.
Starting pitcher Sebastian Gruszecki earned the loss in a shaky performance on the mound. He lasted only four innings, allowing eight hits and five earned runs. Relief pitchers Anthony Auletta and Kendall Pomeroy were both solid in their short stints on the mound during the game. Auletta allowed two hits without giving up a run in two innings of work. Pomeroy allowed one run on two hits during two innings as well.
The Bravehearts' offense got off to a solid start that was highlighted by a three run rally in the top of the third inning to tie the game up. Their luck ran out, however, as they were held scoreless through the final four innings of play. Marist College's Greg Kocinski had a standout performance in the loss. He shouldered most of the offensive load as he went 2-for-4 with two doubles, two RBI, and one run scored. Southborough native John Friday had a solid performance from the plate as well. Friday was 1-for-2 with two RBI.
The team hopes to right the ship Sunday on the road against the North Shore Navigators. First pitch is at 5:00 PM.